Experience the Madison College Therapeutic Massage Clinic, offering high-quality massage services to students, staff and the public.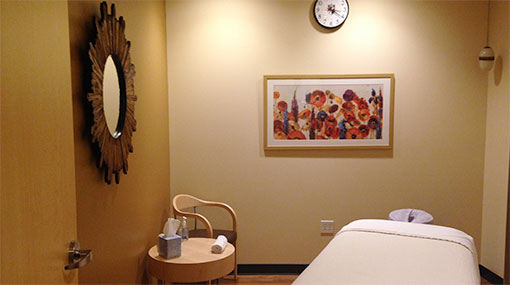 Services
Final semester Therapeutic Massage program students are supervised in a professional, therapeutic setting and serve the needs of a diverse clientele.
Students are trained in western therapeutic approaches including Swedish, deep tissue, and relaxation massage. The clinic serves geriatric clients, children, athletes, pregnant women, individuals with chronic pain issues, and those who use massage therapy for stress reduction and personal wellness.
Payment
The cost for a 1-hour massage is $35.
Students receive a $10 discount, with a current Madison College One Card.
Limit of two massages per client, per quarter. Cash or check only.
Thank you for supporting the Therapeutic Massage program students!
Clinic Hours
The Madison College Therapeutic Massage Clinic is open for the summer 2021 semester. Massage appointment times will be available July 6 - August 12, 2021, Tuesday through Thursday, from 9 am - 6 pm.
Location
Health Education Building, Room 141
1705 Hoffman Street, Madison
Parking
Please park in the GHC Clinic Parking area, adjacent to the Health Education Building at the Truax Campus. When you arrive, please press the button to inform the parking attendant that you are on campus for your massage appointment.