Madison College is the best place to train for a career in healthcare.
Leading-edge learning facilities
Fully-functioning trauma room
Realistic simulated patients and care rooms
Top quality nursing instructors with professional field experience
Outstanding job placement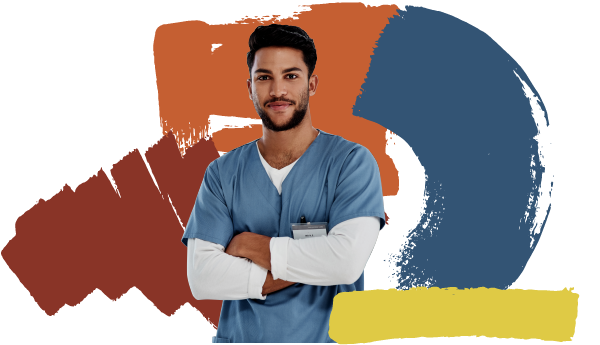 Healthcare Interpreting (HCI)
Work with trained healthcare interpreters who will prepare you for this rewarding career. Help doctors communicate with non-English speaking patients so they may ensure the best possible care.
HCI Courses
Are you bilingual? Have you ever been curious about interpreting, particularly in the health care field? Join us for an overview of the profession of medical interpretation. You just might find a whole new career for your set of skills!
This is offered 100% online as a self-paced module.
This course is for anyone who learned Spanish in an informal setting. Polish up your language skills for a professional setting and learn to interpret English for Spanish speakers.
#63529, Goodman South, 1/31-3/7, Monday, 6-8:30 PM
Learn the Spanish terms for essential medical vocabulary. Includes anatomy/body systems and clinical specialties.
#63584, Goodman South, 2/1-3/8, Tuesday, 6-8:30 PM
This assessment is required of all students advancing beyond the introductory classes of this program.
This course is designed to teach new interpreters how to interpret consecutively in a medical setting. Emphasis will be placed on learning consecutive technique, expanding medical vocabulary in both English and the target language, and learning how to manage the flow of conversation. Participants will work extensively in small groups practicing with dialogues based on real-life medical encounters. Students must pass the HCI: Oral Proficiency Assessment before registering for this class.
#63528, Online Live, 2/1-3/9, Tues/Wed, 6-8 PM
Health Care Interpreting Introduction
(course has not been scheduled)
Health Care Interpreter Ethics
(course has not been scheduled)
Three Ways to Register for Noncredit Courses
1. Register by Phone
2. Express Registration
3. Log into MyMadisonCollege
Looking for a Career?
NOW is a great time to start a career in healthcare!
High student satisfaction
In-demand jobs
Good wages
Considering a Bachelor's Degree?
We're #1 in UW transfers! Save an average of $15,000 per year (compared to 8 area colleges).