Diane's Delicious Diner is a simulated restaurant environment where students develop and apply their culinary skills. Students serve, cook, and take care of all aspects of the restaurant.
The Culinary Arts program has completed dining service for the fall 2021 semester. Dining will reopen on February 1st, 2022. Reservations for spring 2022 are available through the form below.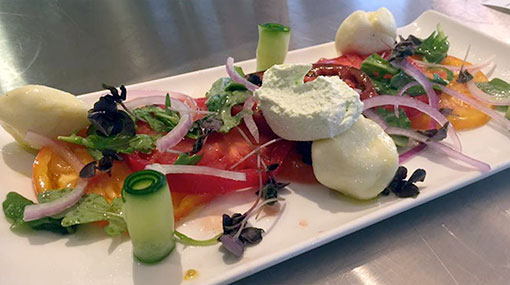 Managing a restaurant in the middle of a pandemic is part of the learning process for our students. This year, we have eliminated the 'front of the house' and the 'back of the house' concept. Students are learning how to work in a short-staffed environment and will gain a real-world understanding of what it is like to not have the food you purchased to run your restaurant.
Please be respectful and compassionate to others while dining and remember you are engaging with the future of our culinary industry.
Location
Madison College Truax Campus
1701 Wright Street, B1287
Madison, WI 53704
Make a reservation for Spring 2022!
The dining room is open to the public for lunch
Tuesdays and Thursdays with seating promptly at Noon.