of graduates are employed—and earning money—within six months.
Average saved on tuition per year
by starting your bachelor's degree with us, compared to eight area colleges
Dare to Compare Tuition
Numbers speak volumes. Compare our average annual tuition (2021-2022) to other area schools.
(Source: College Navigator)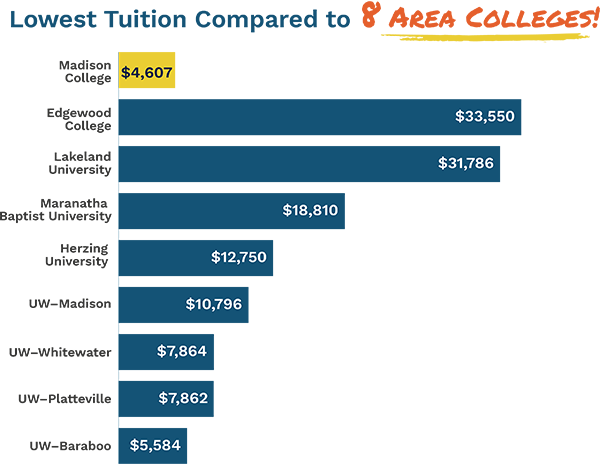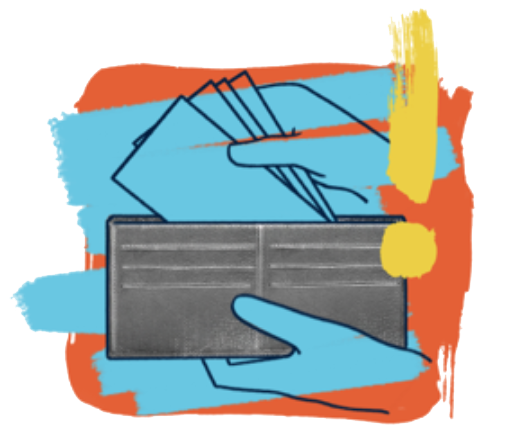 Learn About College Costs
So just how much does it cost to go to college?
We have a few ways to answer that question.
Cost By Program - View a table that displays every Madison College program's tuition and materials costs.
Cost of Attendance - See an estimate of average student expenses including tuition, books, transportation and more.
Net Price Calculator - Enter your info such as income, residency status and more for a personalized estimate of your costs.
Paying for College Resources
If you've got the will...we've got a way to pay!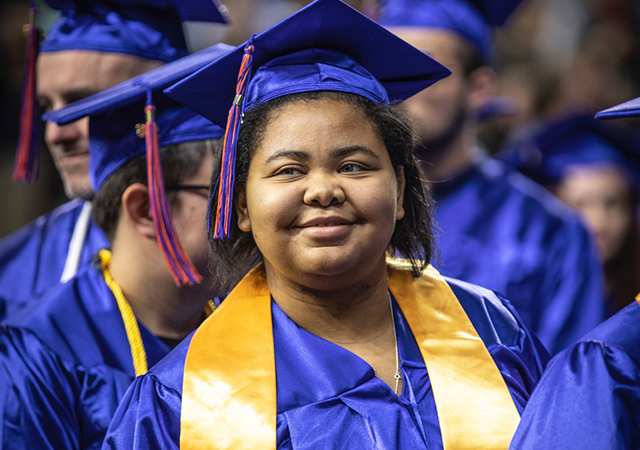 "Madison College is extremely affordable. They have multiple programs for scholarships. They have grants. They have financial aid. Madison College cares about you."
Eboni
Early Childhood Graduate
Learn about resources available to you to help you pay for attending Madison College. Also, contact our financial services staff for assistance with any of these resources.
Apply for federal, state and direct funds to cover the costs of school. Completed the FAFSA—Free Application for Federal Student Aid to get started. Financial aid is awarded via:
Grants (money you don't have to pay back)
Work study (campus jobs for extra cash)
Subsidized loans
Money you don't have to repay? Yes, please! Check out Madison College scholarships today!
Direct / Private Student Loans
These are funds you won't get through the financial aid process. Repayment terms and interest rates will vary by source.
Text Rental Program
Save even more thanks to our Textbook Rental program! You don't have to spend hundreds of dollars on textbooks for class. Our Textbook Rental program allows you to pay one significantly smaller flat fee based on your credit load. Just check out textbooks when classes start and return at the end of the semester.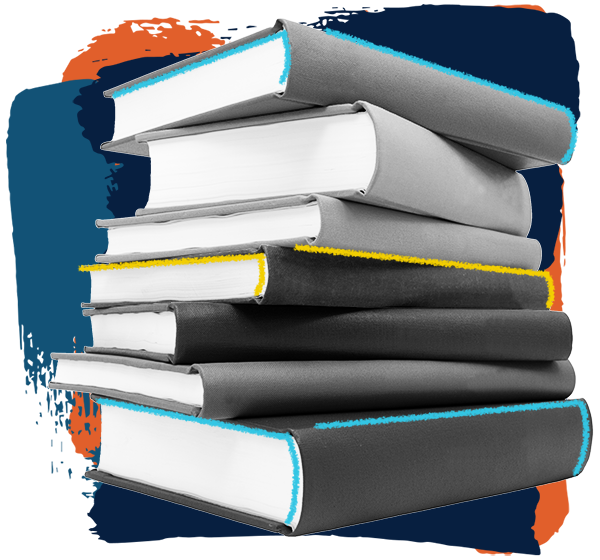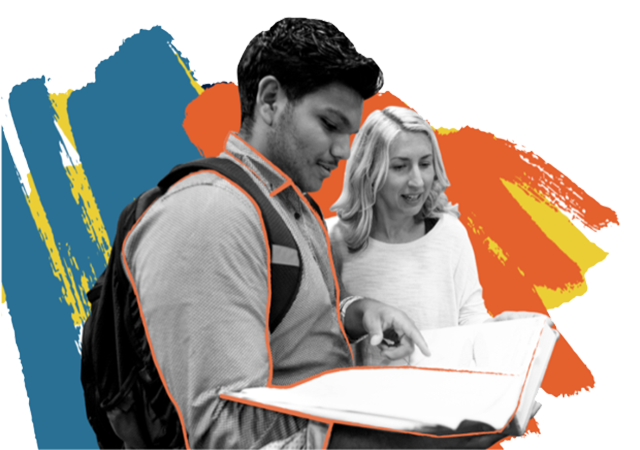 Get the lowdown from our financial aid experts on getting help paying for college.