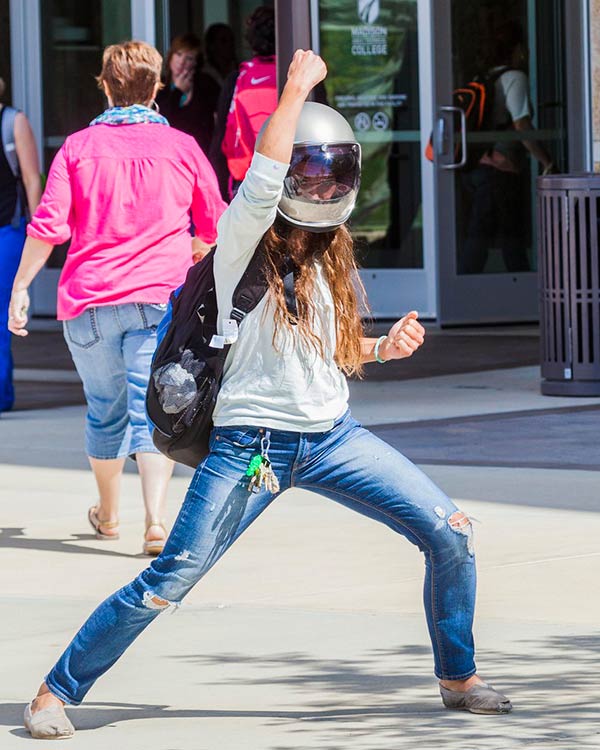 We are excited you have decided Madison College is the best choice for your education. MATC offers many open access programs that are always accepting applications, so start the admission process today!
If you're seeking a degree or a certificate and are ready to get started...
Admission Processes
The Admission Checklist does not apply to some students. If you are entering an apprenticeship, only taking classes or are an international student, please follow the corresponding link below. 
Apprenticeships
Learn about which apprenticeships are available and the admission process for each one.
Non-Degree Class Takers
There's no need to apply if you're just taking a few classes. Simply register for classes to get started!
International Students
International students who wish to apply for, maintain, or transfer their F-1 student visa status to Madison College are required to complete the International Admission Process.
Learn how to apply to a program or certificate
Follow the admission checklist below to learn how to apply to a program or certificate at Madison College. You can also attend an Admission and Advising workshop to get started in the admission process. 
1. Choose Your Degree, Diploma or Certificate
Madison College offers more than 150 career programs! Start by choosing an associate degree, diploma or certificate that's right for you.
2. Review Admission Requirements
Application deadlines, materials and requirements may differ by program, so check the Admission tab on your program web page.
International students should check the residency requirements for their program of choice. This is found under the Admissions section of each program page.
3. Complete the Online Application
International students who wish to apply for or transfer their student visa (F-1, M-1 or J-1) to Madison College must complete the International Student Admission Application.
4. Submit Application Materials
Your application cannot be processed until you have submitted all of your application materials, which will be indicated under the Admission tab of your program webpage. All materials must be submitted by the application deadline for that semester.
View application requirements for International students (F-1 visa).
It takes four to six weeks to process a complete admission application. After your application has been reviewed, you will receive letter or email notification outlining your application status. Be sure your information is up-to-date in our records. You can do this by using your activated student account. 
5. Activate Your Student Account
Your student account gives you access to class registration, your student portal (myMadisonCollege) and more. Submitting an admissions application creates your student account, but you still must activate it if you are a returning student. If you are a new student, you will activate and create your account through the application process. Financial aid applications do not create student accounts.
Create/activate your student account now to begin exploring its many uses. 
View the Start of Semester Checklist for additional tasks you may wish to take prior to your first day as a Madison College student!
If you would like help completing the admission application, register for an Application and Admission workshop. Workshop. Advance registration is required.