Count on our team of advisors to help you get the accommodations you need.
We'll work to empower you with the right learning tools.
Once you become a student, we'll lead you through the process.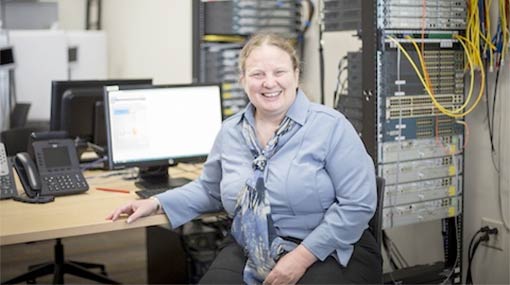 Common Accommodations
Here are some of our most frequently used resources:
Accommodated Testing
Get the time and tools you need.
Note-taking
Relax and focus on classroom discussions.
Assistive Technology
Stay up to date on your studies.
Closed Captioning
We'll make sure you don't miss a thing.
Sign Language Interpretation
Engage in your classes and campus life with interpreting services. 
If you need help that isn't listed, contact us. We provide many services on a case-by-case basis.
Contact or visit Disability Resource Services
Take advantage of our learning tools, available wherever you attend classes.
Our office is located at the Truax Campus (room C1434), but our services cover all Madison College campuses.
Contact Disability Resource Services
Madison Truax Campus
Main Building, C1434
1701 Wright Street
Madison, Wisconsin 53704
Hours
Monday – Tuesday: 8 am - 6 pm
Wednesday – Thursday: 8:00 am - 4:30 pm
Friday: 9:30 am - 4:30 pm