Well designed, consistent training is key to keeping your business running smoothly. But developing programs in house can be time consuming and costly. We'll work with you to design training tailored to your specific needs – from the shop floor to the executive suite.
Assess
We'll talk with you about your business goals, then analyze your current and future needs.
Design
We'll put together practical, hands-on, cost-effective solutions customized to your business.
Deliver
Leave the teaching to us! Our experienced staff uses best practices in adult learning.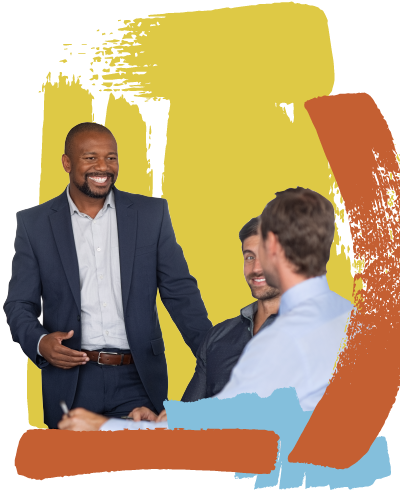 Explore Workforce Training Options
Leaders set the tone and direction of an organization – and the quality of leadership can spell success or failure. Learn strategies for developing current and future leaders in your organization.
Benjamin Franklin famously said, "If you fail to plan, you are planning to fail." He might well have added, "So hire a project manager." We'll train yours to manage small, medium and large projects.
We've heard "the customer is always right." But are they? Whether you answer yes or no, delivering consistently great customer service is a challenge every business faces.
Building a business that builds products safely and efficiently requires great training – often hands on – at all levels. We've excelled at that for over a century.
Good better best. Never let it rest 'til the good is better and the better is best. We'll help you develop a culture of excellence, engagement and continuous improvement.
Stuff happens. Managing risk, anticipating what could happen and planning, training and practicing for it. That's the difference between dealing and disaster.
Contact Us to Get Started
Get in touch and learn how we can help train your workforce
Contact Corporate Training
Hours
Monday – Friday: 8 am - 4:30  pm