Legal issues can be a big obstacle for students and other community members. Madison College has partnered with Lawyers for Learners in offering free legal advice to students and our community members.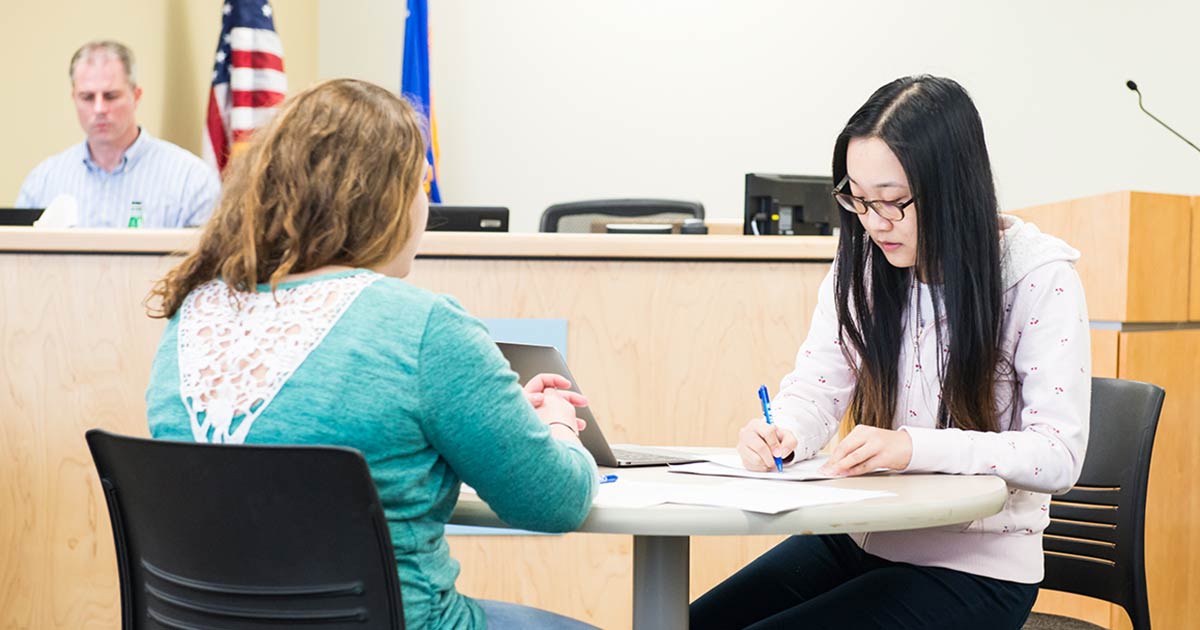 The free Legal Clinic at Madison College can help with legal issues like:
Bankruptcy
Business Organizations
Business Start-ups
Child Support and Family Law
Consumer Protection
Criminal Records
Driver's License Restoration
Expungement
Foreclosures
Immigration
Intellectual Property
Powers of Attorney
Rental Housing
Simple Wills 
Unemployment Compensation
Victim of Crime
And more
When she was 18, this student made what she admits was a "stupid mistake." She was convicted of misdemeanor retail theft. Despite 5 years passing, this one mistake still prevented her from getting most jobs and also made it near impossible for her to be placed in a clinic program for her nursing degree. The Free Legal Clinic helped her petition the court for expungement and represented her in court where her expungement was granted.
This student hung out with the wrong crowd in his teens. He had several drug charges on his record. Although he had never been convicted of any of the charges, the records were making it difficult for him to get a job. This student went to the Free Legal Clinic where an attorney volunteer examined his record and helped him remove all of those charges from his record. Afterward, this student had a clean record.
Legal help is provided by the following organizations:
Ascendium Education Group
City of Madison Department of Civil Rights
Community Immigration Law Clinic
Community Justice, Inc.
Family Court Clinic (FCC)
Greater Wisconsin Area on Aging Resources (GWAAR)
Habush Habush & Rottier S.C.
Law & Entrepreneuership Clinic
Legal Action of Wisconsin
Madison College
Madison College Legal Studies/Paralegal Program
Neighborhood Law Clinic
Ogden, Glazer and Schaefer
Schuster Family Law
Stafford Rosenbaum LLP
Disclaimer (aka, the fine print)

Madison Area Technical College (Madison College) provides space for local legal service providers to offer free and confidential legal assistance to Madison College students and the Madison College community. Madison College does not provide legal advice or assistance. 

Please be advised that you are receiving legal advice from a participating legal service provider, who is an independent entity. This means that Madison College and their agents are not responsible for any advice given to you. Such advice is given solely by the legal service provider, who is not an agent, employee or representative of Madison College and its agents. 

You are further advised that the legal service provider may not represent you in any claim or action against Madison College, or any subdivision or affiliate thereof, or any agency or agent thereof. The legal service provider also may not represent you in any claim, action or matter in which Madison College is a party or has a legal interest.