Summer Classes Move You Forward
There are many great reasons to take summer classes at Madison College.
Earn credits toward your degree. Enjoy flexible scheduling, which allows for summertime fun. You might even polish up your GPA!
Choose from nearly 270 courses this summer in programs ranging from Accounting to Welding.
Transferable Credits
Save money on your degree
More than 70 summer offerings fulfill Liberal Arts Transfer requirements
Learn from award-winning instructors (some teach at UW-Madison too!)
Make the Most of Your Summer
Choose from online and other options that fit your life
Stay Ahead of the Pack
Get those credits out of the way
Focus on fewer classes at a time—a great way to increase your GPA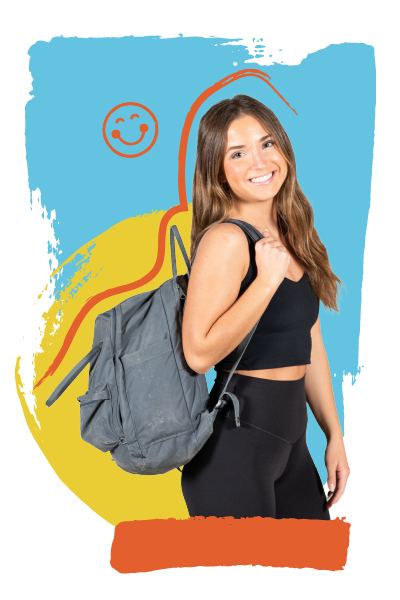 View Summer 2023 Courses
Click a course name below to learn more. Check the start and end dates of your desired class and enroll in the course section that works best for you!
Accounting
Administrative Professional
Agricultural Mechanics
Animation
Anthropology
Art
Astronomy
Biology
Business Administration
Chemistry
College Success
Communications
Computer Software
Cosmetology
Culinary Arts
Dental Assisting
Dental Hygiene
Diesel and Heavy Equipment
Early Childhood Education
Earth Science
Economics
Electromechanical Technology
Emergency Medical Services
Engineering-General
English
English Language Competency
English-Adult Basic Education
Fashion Marketing
Film
Finance
Fire Technology
Fitness & Recreation Managemen
Foundations Health Education
Graphic Design
Heating, Ventilating, and Air
History
Hospitality
Human Resources Management
Information Technology
Journalism
Laboratory Assistant
Marketing
Math-Adult Basic Education
Mathematics
Mechanical Design Technology
Metal Fabrication
Music
Natural Science
Nursing Assistant
Optometrics
Paralegal
Philosophy
Photography
Physical Education
Physics
Political Science
Psychology
Radiologic Technology
Reading
Reading-Adult Basic Education
Real Estate
Respiratory Care Practitioner
Small Business
Social Science-Interdiscipline
Sociology
Spanish
Speech
Veterinary Technician
Welding
Log into MyMadisonCollege before you register
Apply YOUR Self This Summer