Build a future in the construction industry.
Or simply gain useful hands-on skills you'll enjoy for years.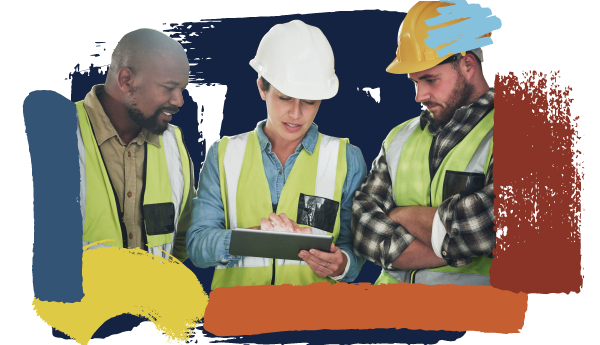 Noncredit Construction Courses
Build up your resume through education and hands-on training!
This course covers the step-by-step use of all the tools required to work as a construction project manager. Learn all aspects of a construction project from administration contracts to blueprints to project scheduling and beyond.
#63484, Online Live, 4/16-4/30, Saturday, 10 AM-2 PM
Learn how to use power tools as you focus on safe use of circular saws, jigsaws, table saws and miter saws. Lay out and build a small 2x4 stud wall and then learn how to measure, cut and build a step stool/tool carrier, which you get to take home!
#63600, Commercial Avenue, 2/7-4/4, Monday, 6-8:30 PM
#63601, Commercial Avenue, 2/26-4/23, Saturday, 6-8:30 PM
Three Ways to Register for Noncredit Courses
1. Register by Phone
2. Express Registration
3. Log into MyMadisonCollege
Looking for a Career?
Choose a FAST TRACK to a construction career through one of these technical diplomas.