Starting your own business?
We have the resources to help you get started.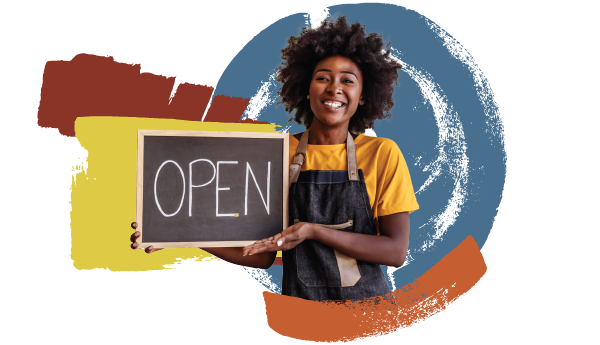 Worker cooperatives are businesses owned and democratically operated by the workers. Worker cooperatives are stable, create well-paying jobs, and keep businesses and jobs in the community. This course will discuss why people start worker-owned co-ops and will walk you through the process of starting a co-op. We'll cover democratic decision-making, creating bylaws and policies, incorporation, financing, and business planning. Students will work in small groups to create the documents necessary to launch their own business or convert an existing business to a worker cooperative. Students in similar programs or industries are encouraged to attend as a group.
#63686, Truax-Health Building, 2/15-4/19, Wednesday, 6-8 PM
Learn the fundamental differences between the top social media platforms, and how to identify the best ones for your business.  Learn how to create an effective social media strategy and content, including running social media ads. Students will go through the process to create their own impactful social media plan.
#63303, Online Live, 4/20, Thursday, 6-9 PM
Learn how a marketing plan is constructed and begin to refine your business or organization's target audiences, develop strategies and identify tactics in your organic and paid social media marketing efforts. In addition, learn how to launch and sustain your content strategy and measure your efforts. We'll go over social media and digital marketing platforms such as Facebook, Instagram, LinkedIn, email marketing and Google ads.
#63361, Goodman South, 2/6, Monday, 6-9 PM
How to get market quickly with low cost, and start selling through your own online store? The fast-paced workshop provides information about how to start a eCommerce store and tactics to gain first and repeat customers. This class focuses on sales and distribution, not product development, supply chain or manufacturing.
#33491, Online Live, 12/8, Thursday, 6-8 PM
Digital Badge Certificates
You do not need to pursue a certificate to take any of these courses, and you do not need to formally enter any program to earn a certificate.
Successfully complete all courses in a series to earn the certificate and digital credential.
Not all courses are available every semester.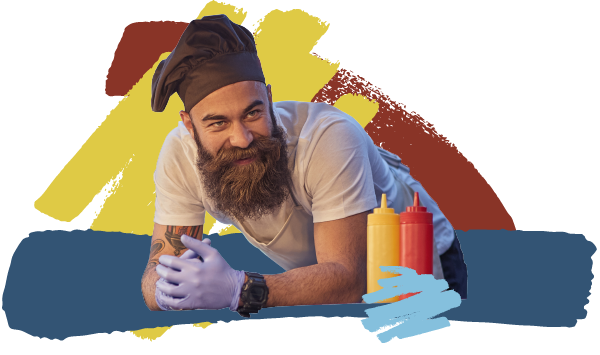 Let Madison College show you how to plan, operate and succeed in the mobile or stationary foodservice business! Throughout this program, you will examine various food truck or stationary food business models and trends to develop your unique competitive advantage and market position. Become familiar with relevant regulations and laws to maintain proper compliance while practicing mobile or stationary cooking methods and appropriate kitchen conduct to optimize efficiency and food safety. Learn how to plan for equipment acquisition, layout design, and personnel to minimize start-up risk; and apply current marketing and product development techniques to increase revenue. Classroom lectures are combined with hands-on practices with experienced food truck operators in simulated environments to give students ample opportunities to integrate theories with experience.
Learn the key steps to successfully starting a stationary or mobile foodservice business. Discuss proven small business startup practices and how to conquer challenges. Students work through published curriculum that contains academic rigor while also meeting subject matter experts. Learn how to navigate regulations, analyze food, and market trends, recognize resources and skills that are required of foodservice operations, and self-assess your own entrepreneurial nature – all while creating documents that are applicable to a professional business plan.
#63294, Online Live, 1/23-2/1, Monday & Wednesday, 5-8 PM
This course focuses on the practical realities of working in a commercial kitchen to create your culinary vision.  You'll gain valuable, hands-on experience in a professional kitchen environment learning the basics of menu planning and recipe creation, culinary techniques, food procurement, food safety and sanitation. Bring your talent, ideas, enthusiasm and maybe an apron, and we'll get you pointed in the right direction!
#63332, Truax-Main Building, 4/10-4/26, Monday & Wednesday, 5-8 PM
This course identifies the principles of management while examining the challenges unique to independent food service businesses. Emphasis is placed on managing the business for sustainable growth while continuing to build modules of a business plan that will serve as a living document for your business. Upon completing the course, you will be able to create a staffing plan to hire, train, and retain employees, effectively market your business, and navigate plans for variations to your business.
#63293, Online Live, 2/27-3/8, Monday & Wednesday, 5-8 PM
Craft Brewing
The Craft Brewing Certificate program at Madison College consists of three core classes that can be taken as part of the Craft Brewing certificate or as stand-alone classes that each earn a digital badge credential. It covers the basics of brewing, teaches key scientific information and provides hands-on brewing experience and beer flavor evaluation under the supervision of an experienced brewer. It can also help you prepare for Cicerone and Beer Judge Certification.
Craft Brewing Courses
This course covers beer and brewing history, ingredients, styles and flavor evaluation with emphasis placed upon comprehensive knowledge of classic beer styles and flavor attributes. The course also covers serving practices, touches on beer and food pairings, and prepares students for the first level of Cicerone Certification. Students must be aged 21 or over.
Future offerings will be posted here.
This course covers the process of fermentation and biology of yeast and other organisms useful in the craft brewing industry. Students will study beer ingredients, adjuncts and malting processes, mashing and worts, hops flavoring and bittering, beer flavor compounds and beer maturation. Coursework also includes key industry sanitation procedures including COP (Clean Out of Place) and CIP (Clean In Place). Must be over 21 to register.
#63315, Truax-Health Building, 3/2-4/27, Thursday, 6-9 PM
This capstone course in the Craft Brewing Certificate involves hands-on practice on the brewery floor at Capital Brewery and covers the production process of brewing, kegging, bottling, tasting and evaluating beer. Students brew together in small groups both following and formulating beer recipes under the supervision of an experienced brewer using small scale stainless conical fermenters. The class then packages their beer and tastes and evaluates each groups efforts. Completion of this course positions students for work in brewery operations and for Beer Judge Certification exams.
Future offerings will be posted here.
Three Ways to Register for Noncredit Courses
1. Register by Phone
2. Express Registration
3. Log into MyMadisonCollege

Online Courses
Check out these 100% online noncredit classes offered in partnership with ed2go.
Learn how to transform your passion and talent into a viable small business. This course will teach you about financing, marketing techniques, employee management, policy writing, and time management - everything you need to know to start your very own small business.
Turn your business ideas into a solid plan for financing and long-term success. This course will guide you through all the major components of writing a business plan and you'll emerge with your first draft in hand.
Ready To Earn a New Credential?
Choose a FAST TRACK to a diploma or certificate in entrepreneurship.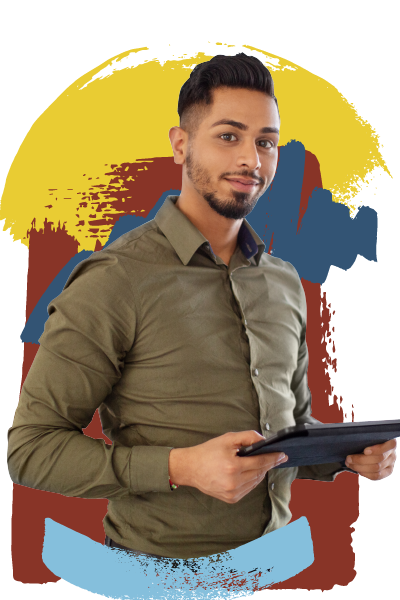 Center for Entrepreneurship
See how the Madison College Center for Entrepreneurship strengthens communities through education, innovation and collaboration.