Starting your own business?
We have the resources to help you get started.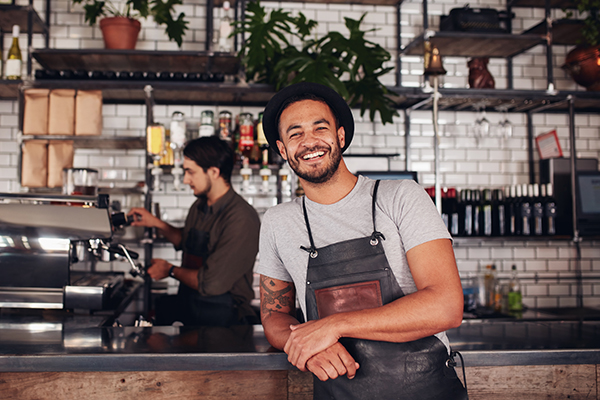 Upcoming Courses and Training
Start-Up and Operations Courses
The SHRM Essentials of Human Resources is an introductory course offering a comprehensive overview of the key aspects of HR. It gives participants foundational knowledge and an introduction to behavioral competencies that are essential for business success. This course is ideal for those who are just starting out in the human resources profession, or those who are looking for an effective way to boost their employee management skills. Eligible for 12 Professional Development Credits (PDCs).
#63326, Goodman South, 4/7-5/12, Friday, 9-11:45 AM
Learn how to transform your smartphone photos into professional looking photos for your small business. Students will learn the fundamentals of composing a photo, using appropriate angles, lighting, and how to edit photos all while using your phone. This class is ideal for all types of small businesses who want professional looking photos of their products for their website and social media accounts.
#64012, Truax-Health Building, 4/11-4/25, Tuesday, 5:30-8 PM
Learn how to transform your passion and talent into a viable small business. This course will teach you about financing, marketing techniques, employee management, policy writing, and time management - everything you need to know to start your very own small business.
Instructor-Led (Asynchronous) Upcoming Start Dates: 4/12 / 5/17 / 6/14
Turn your business ideas into a solid plan for financing and long-term success. Committing your idea to paper in the form of a business plan not only increases your chances of obtaining financing, but also in keeping your business strategically focused. You will work through all the major components of writing a business plan and emerge with your first draft in hand. Most importantly, you will have completed the first—and most difficult—step on the path to small business success.
Instructor-Led (Asynchronous) Upcoming Start Dates: 4/12 / 5/17 / 6/14
Food, Beverage and Catering Courses
This course covers the process of fermentation and biology of yeast and other organisms useful in the craft brewing industry. Students will study beer ingredients, adjuncts and malting processes, mashing and worts, hops flavoring and bittering, beer flavor compounds and beer maturation. Coursework also includes key industry sanitation procedures including COP (Clean Out of Place) and CIP (Clean In Place). Must be over 21 to register.
Future offerings will be posted here.
This course focuses on the practical realities of working in a commercial kitchen to create your culinary vision. You'll gain valuable, hands-on experience in a professional kitchen environment learning the basics of menu planning and recipe creation, culinary techniques, food procurement, food safety and sanitation. Bring your talent, ideas, enthusiasm and maybe an apron, and we'll get you pointed in the right direction!
Future offerings will be posted here.
This course identifies the principles of management while examining the challenges unique to independent food service businesses. Emphasis is placed on managing the business for sustainable growth while continuing to build modules of a business plan that will serve as a living document for your business. Upon completing the course, you will be able to create a staffing plan to hire, train, and retain employees, effectively market your business, and navigate plans for variations to your business.
Future offerings will be posted here.
Accounting and Finance Courses
This comprehensive course will teach you the basics of accounting with QuickBooks Online, the most widely used accounting software for small business owners. You'll master the basics double-entry bookkeeping and get hands-on experience handling accounts receivable, accounts payable, sales taxes and other common financial activities. Course offered in partnership with Ed2Go.
Instructor-Led (Asynchronous) Upcoming Start Dates: 4/12 / 5/17 / 6/14
Individual courses available as on-demand, self-paced tutorials: Accounting Fundamentals, Accounting Fundamentals ll, Introduction to QuickBooks Online, and Intermediate QuickBooks Online
Marketing Courses
Learn the fundamental differences between the top social media platforms, and how to identify the best ones for your business.  Learn how to create an effective social media strategy and content, including running social media ads. Students will go through the process to create their own impactful social media plan.
#63303, Online Live, 4/20, Thursday, 6-9 PM
Learn how a marketing plan is constructed and begin to refine your business or organization's target audiences, develop strategies and identify tactics in your organic and paid social media marketing efforts. In addition, learn how to launch and sustain your content strategy and measure your efforts. We'll go over social media and digital marketing platforms such as Facebook, Instagram, LinkedIn, email marketing and Google ads.
#63361, Goodman South, Classroom Live, 4/18, Tuesday, 6-9 PM
Three Ways to Register for Noncredit Courses
1. Register by Phone
2. Express Registration
3. Log into MyMadisonCollege
Center for Entrepreneurship
See how the Madison College Center for Entrepreneurship strengthens communities through education, innovation and collaboration.