Transform your interest in creating good food into more than a hobby.
Our courses will guide you through the next phase of your culinary career, from starting up a food truck to serving up your own craft beer.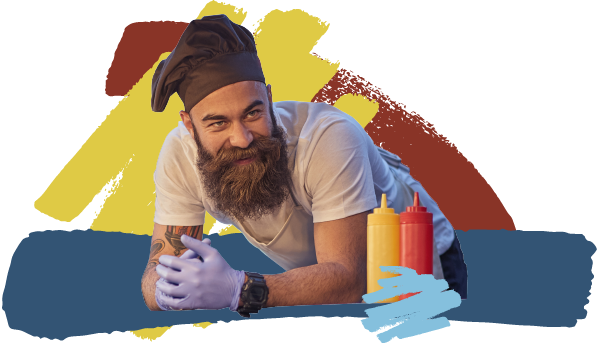 Noncredit Courses
Check out these food and beverage courses for personal or professional development.
So you want to be a brewer? Learn the process of fermentation and the biology of yeast and other organisms used in the craft brewing industry. Study beer ingredients, malting processes, hops flavoring and bittering, beer flavor compounds and more. Topics include sanitation procedures. Must be over 21 to register.
#63535, Truax-Health Building, 3/3-4/28, Thursday, 6-9 PM
Learn the beverage business from local entrepreneur and president of Octopi Brewing, Isaac Showaki. Get tips to set up your company, apply for federal permits, approach investors or banks, create financial projections and more.
#63536, Truax-Health Building, 4/20-4/27, Wednesday, 6-8:30 PM
Learn how to successfully start a catering or mobile food truck business. Discuss how to navigate the legal regulations, food trends, required tasks and more. Create documents you can apply to your business plan.
#63496, Online Live, 1/31-2/9, Mon/Wed, 5-8 PM
Apply your mobile food business ideas to the practical realities of a food truck or cart. Through hands-on simulated commissary and food truck environments, you will learn tips in menu planning and production that will maximize efficiency, food safety and profit and help you turn your food truck business dream.
#63561, Feed Kitchens, 3/21-4/6, Mon/Wed, 5-8 PM
Learn to navigate the challenges that are unique to catering and food truck businesses. Learn to market and staff your business for sustainable growth while continuing to build a business plan that serves as a living document for your individual business.
#63495, Online Live, 2/28-3/9, Mon/Wed, 5-8 PM
Three Ways to Register for Noncredit Courses
1. Register by Phone
2. Express Registration
3. Log into MyMadisonCollege
Dietary Manager Program
This five-course program is focused on food service operations and nutrition within a healthcare or commercial environment (hospitals, acute or long-term care facilities).
The Dietary Manager Program is approved by the Association of National Foodservice Professionals (ANF) and meets the eligibility requirements for CDM, CFPP Credentialing Exam.
Program Courses
You must submit an application prior to enrolling in any of the 5 courses, whether you choose to pursue certification or not.
Learn the building blocks of a healthy and balanced diet.
#63613, Online, 2/22-4/4
MNT is a key component of diabetes education and management. Learn to help others eat healthier for a longer life.
#63622, Online, 1/2-5/16
Discover sustainable practices you can put to use in your business.
#63621, Online, 1/18-2/28
Food Service Management 1
(fall semester)
Food Service Management 2
(fall semester)
How to Apply
To apply to the program, students must complete the student application for admission. There are no application fees required to apply for this program and out-of-state students may take these online courses with no additional out-of-state tuition.
Looking for a Career?
Turn your people skills into a career you love! Choose a FAST TRACK to a hospitality associate degree or technical diploma.