Chances are you've been writing or wanting to write for a long time. We're glad you're here!
Our noncredit writing courses allow you to hone your craft and explore your literary voice. Whether you're ready to write that screenplay, novel or book of poems, or simply find a new way to express yourself, these classes will serve you well.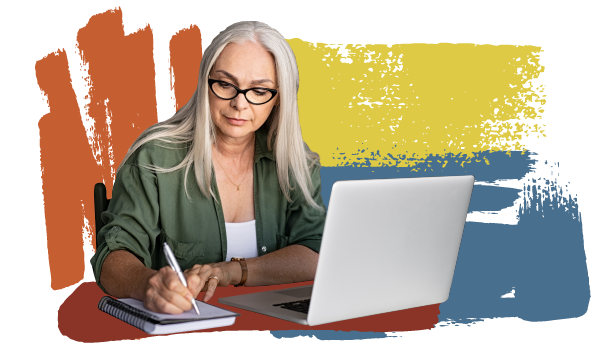 Noncredit Writing Courses
Bring your stories to life with our creative writing classes!
Learn to write to make the best first impression and to be recognized as ready for the next step in your career through clear and concise communication. Employers place a clear and concise communication skills at the top of their list when evaluating job applicants. This course will provide you with tips and techniques to quickly elevate your writing skills for success.
#33532, Truax-Main Building, 10/17-11/17, Thursday, 6:30-8:30 PM
This course will teach new grant writers how to write successful proposals, providing an overview of the core components of all grant proposals. Students will learn to develop a submission timeline, find funding opportunities, research grant opportunities, brainstorm and plan, write proposals, develop budgets, and supplemental documents, and learn to pitch ideas.
#33523, Online Live, 9/28-11/2, Wednesday, 6-8:30 PM
If you're interested in writing about your life, this class is the place for you. Whether you want to write about family history, tell stories or explore ideas, you'll learn strategies and get support. Enjoy in-class writing exercises, take-home assignments and sharing our work with each other.
#33550, Goodman South, 9/20-10/25, Tuesday, 1-3 PM
#33551, Online Live, 11/1-12/6, Tuesday, 1-3 PM
Learn to use the Guided Autobiography method to discover how the events of your life have contributed to who you are today—and may become tomorrow. Themes include branching points, family history, the role of money, work history, health and body and more. You will write about nine thematic autobiographical essays. Focus on self-discovery rather than writing craft.
#33569, Truax-Protective Services, 10/6-12/15, Thursday, 9:30-11:30 AM
Explore the possibilities of writing for fun and publication. Practice writing skills that enhance descriptive language usage, storytelling and exposition. This is an individualized course designed to meet the needs of the beginning or advanced writer. There will be weekly assignments for critique.
#33541, Online Live, 9/6-10/25, Tuesday, 9:30-11:30 AM
#33452, Online Live, 10/26-12/14, Wednesday, 6-8 PM
Study the history of children's literature and discuss strategies for making narrative, conceptual, and wordless books. Work on writing and polishing your own manuscript with two rounds of professional critique from the instructor. Understand your next steps for either submitting to the publishing industry or for self-publication.
#33453, Online Live, 9/7-10/19, Wednesday, 5:30-8 PM
Ramp up your writing with an online writing adventure. Each week, you will be provided with a writing prompt, with room to adapt to your own preferred genre and style. In the following week's online classes, we will share and discuss our work and processes. Also, you will have the chance to receive feedback from the instructor and fellow students in a workshop setting. What to expect: writing both in and outside of class, lively discussions, workshop opportunities, and a supportive environment. Our goal? Generate new work, connect with other writers, get out of your comfort zone, and have a blast! And bonus-since this is an online class, you can be almost anywhere and still participate. Writers of all experience levels are welcome!
#33448, Online Live, 9/8-10/27, Thursday, 7-8:30 PM
Perhaps you've even written a few pages of a script but didn't know where to go next. Then this class is for you. Dive into the fundamentals of feature screenwriting and learn the art of professional cinematic storytelling in this 10-week class.
#33559, Online Live, 9/13-11/15, Tuesday, 6-8 PM
Three Ways to Register for Noncredit Courses
1. Register by Phone
2. Express Registration
3. Log into MyMadisonCollege

Online Courses
Check out these 100% online noncredit classes offered in partnership with ed2go.
This course provides students with the hands-on experience and knowledge they need to successfully begin writing grant proposals, including real-world scenarios, and the opportunity to improve their work by reviewing previous grant proposals completed by peers.
Develop English grammar skills and take your writing and speaking to the next level. This course explores the eight parts of speech, punctuation and mechanics, foundational sentence construction, phrases, clauses, problem words, common mistakes, and more with practical, hands-on exercises.
Learn the essential skills and resources you will need to become a successful and confident copyeditor. This course provides the fundamentals of top-notch editing for both fiction and nonfiction.
Get your writing directly into the hands of an editor and on the shelves of your favorite stores. This course, taught by a successful journalist and author, will help you understand every step of the publishing process and how to give yourself the credibility publishers notice.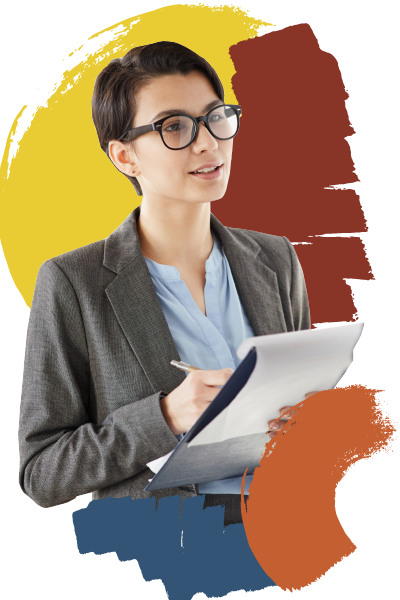 Certificate Program
Take your writing a step farther. Earn a certificate in journalism!
Our journalism certificate allows you to learn industry fundamentals along with the opportunity to focus on a particular aspect.
Required courses cover investigative and documentary journalism plus social media writing. Choose from electives in photojournalism, on-air performance and media.
You'll also gain valuable experience through a required practicum credit.
18 credits | Finish in 1-2 semesters