Madison College Campus Plans
Be smart. Stay safe.
The safety of the Madison College community is our top priority.
All Madison College employees, students and visitors are required to wear a face covering while inside any Madison College facilities, regardless of your COVID-19 vaccination status, until February 7, 2022.
Public Health Madison & Dane County issued Face Covering Emergency Order #5, to begin November 27, 2021 and lasting until January 3, 2022. Madison College will continue its face covering requirement until February 7, 2022.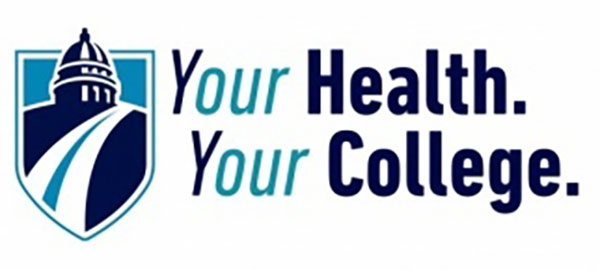 College Calendar
Spring 2022 semester timeline
January 18 | Spring semester starts
March 14-18 | Spring break
May 6 | End of Spring term
May 9-13 | Final exams
May 13 | Graduation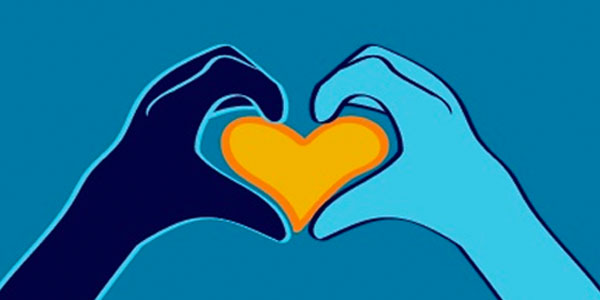 Madison College is committed to providing a safe space for all students, employees and staff. Negative attitudes and fear during the COVID-19 pandemic can lead to discrimination against people and communities. Prejudiced behavior violates our values and our policies and should be reported. If you experience or observe harassment or discrimination, Madison College's Harassment and Discrimination Policy outlines the procedure for filing a complaint. Madison College does not tolerate discrimination of any type. We strive to provide an educational environment free from harassment.
Coming to campus
To reflect changes in recommendations from the Centers for Disease Control and Prevention (CDC) as well as state and county health agencies, the college has updated its health and safety protocols.
Do not come to campus if you are experiencing any COVID symptoms, even if you are vaccinated.
Stay home from work, school and other activities and get tested.
If you come to campus:
Face coverings are required
Wearing a face covering while on campus is required for everyone, including those who have been vaccinated.
Please follow these face covering guidelines:
Face covering means a piece of cloth or other material that is worn to cover the nose and mouth completely.
A face covering must be secured to the head with ties, ear loops, or elastic bands that go behind the head and must fit snuggly but comfortably against the side of the face.
Cloth face coverings must be made with two or more layers of breathable fabric that is tightly woven (i.e., fabrics that do not let light pass through when held up to a light source).
A face covering does not include bandanas, single layer neck gaiters, face shields, goggles, scarves, ski masks, balaclavas, shirt or sweater collars pulled up over the mouth and nose, or masks with slits, exhalation valves, or punctures.
Physical distancing recommended
When possible, respect a physical distance of 3-to-6 feet from others.
Signage indicating physical distances, elevator practices and room capacities will remain to assist those choosing to follow the recommendation.
COVID-19 dashboard
The health and safety of the Madison College community is our top priority. We are committed to providing up-to-date COVID-19 case information and continues to follow the Center for Disease Control (CDC), state and local health protocols.
The current Madison College COVID-19 Dashboard is updated each week.
COVID-19 symptoms
To be on campus you must be free of any COVID-19 symptoms or have been evaluated and cleared by your health care provider. The Center for Disease Control (CDC) website contains additional information regarding COVID-19.
Please monitor these symptoms daily:
Cough
Shortness of breath or difficulty breathing
Fever
Chills
Repeated shaking with chills
Runny nose or new sinus congestion
Muscle pain
Headache
Sore throat
Fatigue
New gastrointestinal symptoms
New loss of taste or smell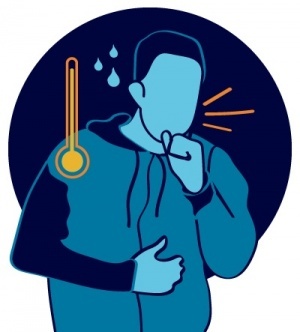 Where can I find specific COVID-19 data from CDC and the counties served by Madison College?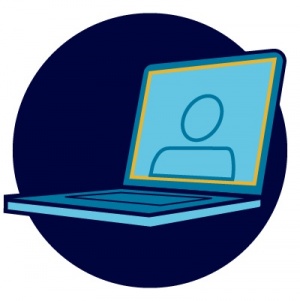 Academic instruction
Make progress toward your degree with our wide array of online and hybrid courses. The Fall schedule is flexible, offering you options that fit your learning style and ensures the health and safety of the Madison College community.
On campus and online, we are open. In-person, chat, phone or virtually we are here to support you every step of the way! We offer a wide array of student services to help you reach your goals.
Covid-19 and other infectious diseases and viruses are active in our local communities. While Madison College cannot guarantee that our campus is free of infectious disease, with everyone working together we can reduce the risk of transmission of these diseases within our community. We have adopted rules that are designed to reduce the risk of transmission of these diseases and viruses on campus. The rules are based on guidance and recommendations from state and local health experts and authorities, including the Centers for Disease Control, and more. We take the safety of our students, faculty and staff seriously. Failure to comply with the rules may lead to disciplinary action up to and including exclusion from campus. Questions about the rules should be directed to Geraldo VilaCruz PhD., Dean of Students, 608.243.4555 / deanofstudents@madisoncollege.edu (students and guests) OR employeerelations@madisoncollege.edu. Thank you for your cooperation.