Gain knowledge and improve your business technology skills to advance your career.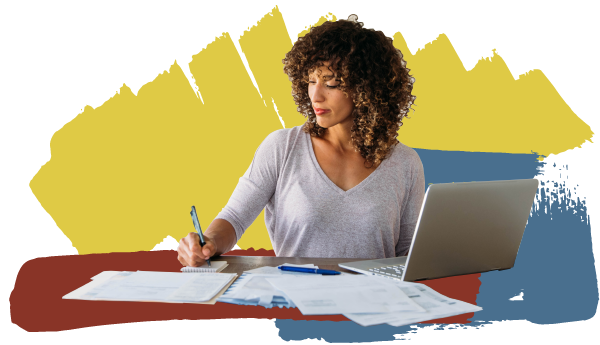 Noncredit Business Technology Courses
Students learn the basics of QuickBooks along with tips to become more efficient in the day-to-day functions of a business and to manage more effectively. 
#33388, Truax-Main Building, 10/3-10/31, Monday, 6-9 PM
Master the art of spreadsheets and take full advantage of Excel as an organizational tool. Learn to create tables, calculate and present data and format charts that make information easy to understand. Requirement: Familiarity with Windows.
#33506, Truax-Health Building, 10/5-11/19, Wednesday 6-8:30 PM
Take your Excel skills to a new level. Learn advanced tasks that allow you to analyze deeper, use themes and styles in your reports, create detailed worksheets and templates and more. Let Excel do the heavy lifting while you look like a rock star of efficiency. Requirement: Some experience with MS Excel.
#33391, Online Live, 10/6-11/1, Thursday, 6-9 PM
Hone your Excel skills at a near-expert level. Gain even more advanced skills in using Excel's pivot tables, financial functions, what-if analysis, goal-setting and more. Requirement: Familiarity with Windows, prior experience using MS Excel software.
#33390, Online Live, 11/10-12/15, Thursday, 6-9 PM
Explores the visualization possibilities of using Excel charts, pivot tables, and pivot charts for analyzing and summarizing data. 
#33583, Truax-Main Building, 10/5, Wednesday 6-9 PM
Harnessing the power of VBA in MS office can make you the MVP at your company! In this course, you will learn how to use macros to automate routine tasks and create custom functions in MS Excel -- beginning with simple examples and working up to a Visual Basic for Applications programming using dialog boxes and control structures.
#33521, Truax-Health Building, 10/6-11/3, Thursday, 6-8:30 PM
Three Ways to Register for Noncredit Courses
1. Register by Phone
2. Express Registration
3. Log into MyMadisonCollege

Online Courses
Check out these 100% online noncredit classes offered in partnership with ed2go.
This Microsoft Outlook training class introduces the 2019 interface and will get you up and running quickly, working effectively with messages, calendars, and contacts.
Build, edit, and maintain databases in Microsoft Access 2019/Office 365 using tables, reports, forms, and queries to give you fast access to all your important information. This hands-on course for beginners provides the skills to create an effective database for any type of information at home or on the job.
Learn to effectively plan, implement, and control projects using Microsoft Project 2019/Office 365. This course will help you master the basics to create and share a project schedule, track costs and resources, produce reports, and resolve problems to keep your projects on track.
Looking for a Career?
Get hired, earn a promotion, or update your skills for work in today's modern offices.
 
Certificate Program
Get ready for a range of professional positions in the field of administration. Madison College's Microsoft Office Essentials certificate will prepare you to become certified as a Microsoft Office Specialist.
6 credits | Finish in 4-12 months