Get world-class training in IT and computer applications at Madison College.
Whether you're seeking a career and wanting a certificate or degree, are already in the field and interested in professional development courses, or want to learn new skills to improve your job performance and beef up your resume, we have offerings for you.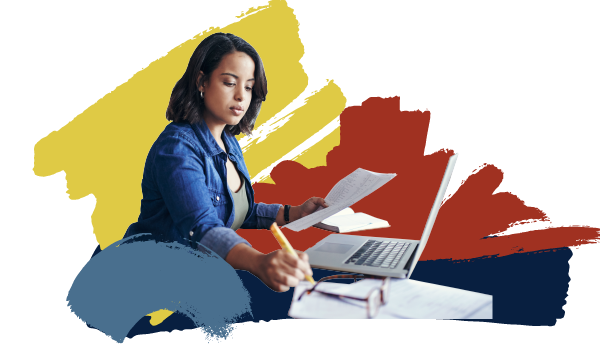 Professional Development Courses
Resume helpers – Take one or take 10! Grow your skillset and impress employers.
Master the art of the spreadsheet to take full advantage of Excel as an organizational tool. Learn to create and use tables, calculate and present data and format charts that make information easy to read and understand. Requirement: Familiarity with Windows required.
#63498, Online Live, 2/1-3/1, Tuesday, 6-9 PM
Take your Excel skills to a new level. Learn advanced tasks that allow you to analyze deeper, use themes and styles in your reports, create detailed worksheets and templates and more. Let Excel do the heavy lifting while you look like a rock star of efficiency. Requirement: Some experience with MS Excel required.
#63482, Online Live, 3/8-4/12, Tuesday, 6-9 PM
Learn to use Excel's many tools to present your data effectively. Master these tools and your presentations will wow!
#63395, Online Live, 12-May, Thursday, 6-9 PM
Hone your Excel skills at a near-expert level. Gain even more advanced skills in using Excel's pivot tables, financial functions, what-if analysis, goal-setting and more. Requirement: Familiarity with Windows, prior experience using MS Excel software.
#63541, Truax-Foundation Centre, 4/19-5/24, Tuesday, 6-9 PM
Become your team's MVP! Learn to use macros to automate routine tasks and create custom functions in MS Excel — from simple examples to programming with dialog boxes and control structures. And no programming experience necessary. Requirement: Prior experience with Excel.
#63499, Online Live, 3/24-4/21, Thursday, 6-9 PM
Grow your arsenal of time-saving tricks to become the most essential member of your team! Take a deep dive into automating Excel data analysis, applying business intelligence, developing finance and multi-sheet big data extraction. Requirement: Excel VBA or consent of instructor.
#63492, Online Live, 4/28-5/26, Thursday, 6-9 PM
Learn how use the simple but powerful Python language to create computer programs that automate tasks from the most tedious to most complex. No prior programming experience needed. Requirement: Intermediate-level computer skills.
#63562, Truax-Main Building, 2/9-3/9, Wednesday, 6-9 PM
Expand your basic understanding of Python. Learn ways to interact with remote and local databases, plus how to efficiently process multiple data files, generate reports in the form of spreadsheets, charts or maps and more. You'll also improve your coding skills. Prior completion of the Python Intro course or equivalent strongly recommended.
#63544, Truax-Main Building, 3/24-4/20, Thursday, 6-8:30 PM
Three Ways to Register for Noncredit Courses
1. Register by Phone
2. Express Registration
3. Log into MyMadisonCollege
Looking for a Career?
More than 4,800 jobs in our service area each year
$28.14 average hourly starting wage
99% Student Satisfaction IT Cybersecurity Specialist, 2020
Area Employers of our IT graduates include:
CDW Berbee
Department of Health Services
First Business Financial Services
Exact Sciences, State of Wisconsin
AE Business Solutions