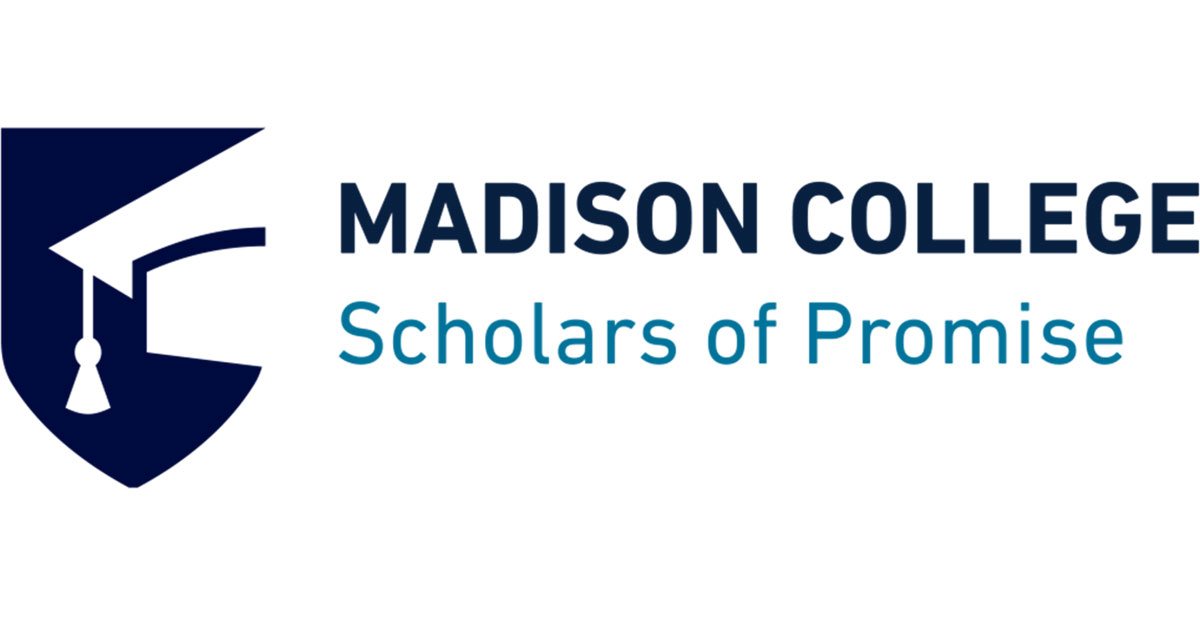 Don't let financial barriers keep you from going to college!
Scholars of Promise empowers income-eligible students to start their higher education journey with strong programs and financial support to reach their academic dreams.
Scholars of Promise Program Benefits
Tuition Assistance
We cover tuition and fee costs that grants and scholarships do not for up to six consecutive semesters - summers excluded.
Financial Aid Application Assistance
We provide dedicated support through focused application completion workshops.
Promise to Promise
Scholars of Promise (SoP) students who are admitted to the University of Wisconsin–Madison are guaranteed to have their tuition and fees covered by a financial aid promise program while they continue on to complete a bachelor's degree at UW–Madison.
The Office of Admissions and Recruitment and the Office of Student Financial Aid at the University of Wisconsin–Madison offer additional support and resources for Madison College Scholars of Promise students who are interested in transferring to UW–Madison.
Retention Initiatives and Student Engagement (RISE)
Scholars of Promise partners with the RISE office to provide the following support services:
Dedicated Advisor and Success Coach
Access to tutoring, mentoring, and workshops to help students grow personally, professionally, and financially
Retention tools that include Personal Education Plan & Progress Reports
Celebration of achievements and completion
Learn more about RISE
Students of Color in Scholars of Promise
Graduated and Transferred Students
Average amount of support provided per student
Eligibility
Must be a current graduating high school senior (including students seeking asylum or refugee)
AND
Attending high school in the Madison College district or attending online school with a home address in the Madison College district* (includes students participating in the Madison College Gateway to College program)
*Check eligibility: https://www.wtcsystem.edu/detailed-college-map/
Support Is Available – Just Reach Out
Scholars of Promise Visit
We can come to your high school or community organization to share program information.
Application Information
Apply to a financial aid eligible Madison College program.

Financial Aid eligible program list.
Madison College program application.
If you have a social security number, please include it on the application. 

Activate your student account.
Complete the Scholars of Promise application.

Application remains open until April 1.
After submitting the application, you will automatically be directed to complete the RISE Interest Form. Please do that as well. 

Complete the Free Application for Federal Student Aid (FAFSA).

Madison College school code = 004007.
You must be eligible for federal Pell grants.
If you are unable to complete the FAFSA, submit your SoP application anyway. We can discuss alternative options with you.

Submit your ACT or Accuplacer test scores.

Madison College ACT Code: 4615
Accuplacer Fee Waiver Code: MC-SOP

Submit a high school transcript showing a cumulative 2.25 GPA or higher after your junior year.
Tips for Applying
Take your time with the Madison College Program Application & Scholars of Promise Application. 
Make sure application information such as your phone number, address, personal email, social security number, name, and date of birth are correct.  
Write down your Madison College email and password.
Check your Madison College email daily for updates.
If you are admitted to Scholars of Promise, you will need to use your Madison College credentials to formally accept or decline your Scholars of Promise offer.
Our application closed April 1.
Application decisions for 2023-24 are made in early May.
Donate to Scholars of Promise
By removing financial barriers, Scholars of Promise is making Madison College accessible to all students who meet program standards and are willing to commit to the program's requirements. You can join us in our mission to support our most promising population of students and help them achieve their academic dreams. 
Scholars of Promise Questions?