Boost your skills, advance your career, and build yourself a new future.
We'll help you choose the program that best fits your timeframe, interests and skillset.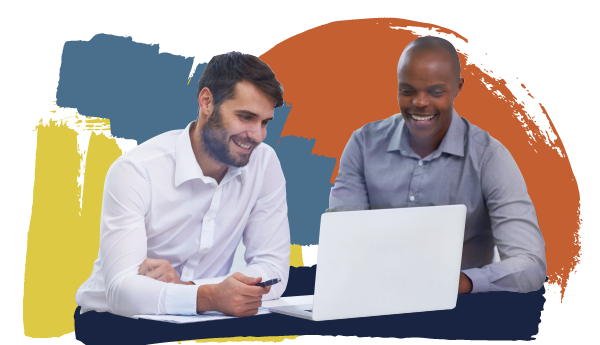 Noncredit Courses
Expand your insurance knowledge with these professional development courses.
Learn about changes in the American legal system as it responds to excessive litigation and challenges initiated by the cyber world. You will study the complicated jurisdictional questions stemming from cyber cases and review proposals to limit the number of lawsuits (particularly nuisance suits) filed in this country. 4 CE hours.
#63537, Online Live, 4/5-4/7, Tues/Thurs, 6-8 PM
This insurance continuing education class will discuss and review the role of insurance agents in our society. Students will analyze ethical and unethical practices and review insurance agents' fiduciary duties when dealing with consumers. 4 CE hours.
#63489, Online Live, 3/8-3/10, Tues/Thurs, 6-8 PM
Identity theft can occur when an enterprise compromises sensitive information that its customers, constituents, and employees entrust it with. This course reviews consumer identity theft, information protection legislation and four steps to implementing privacy best practices. 4 CE hours.
#63539, Online Live, 3/29-3/31, Tues/Thurs, 6-8 PM
Find out about eligibility and funding requirements for social insurance programs like Social Security and Medicare and learn each program's benefits. Other topics in this course include unemployment compensation, disability benefits, worker coinsurance and the Affordable Care Act. 4 CE hours.
#63506, Online Live, 3/22-3/24, Tues/Thurs, 6-8 PM
Three Ways to Register for Noncredit Courses
1. Register by Phone
2. Express Registration
3. Log into MyMadisonCollege
Looking for a Career?
Insurance is a high-demand industry in Wisconsin – this training will move you forward!
Flexible options 
100% student satisfaction 
High job placement 
Insurance Certificate and Degree Programs
Choose a FAST TRACK to a credential for risk and insurance skills employers want.
This program will prepare you for a career in the insurance industry in 12 months or less. Learn how to manage claims, understand various insurance policies, and work with businesses to support their insurance needs.
35 credits | Finish in 1 year
Insurance is one of Wisconsin's largest industries. Our program will help you learn the ins and outs of property, casualty, life and health insurance.
14 credits | Finish in 4-12 months