Help create digital online content that engages web users looking for information.
Web developers and designers are needed in organizations of all sizes.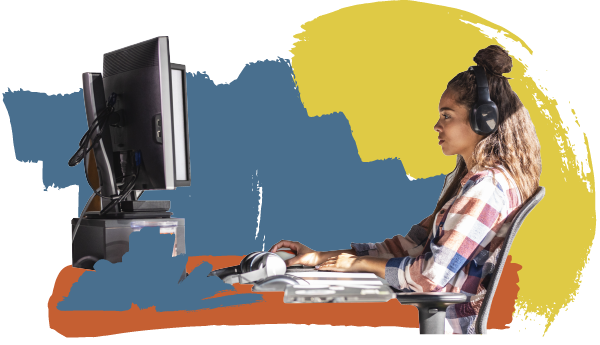 Noncredit Courses
Build your web development and design skills!
For students who have no prior programming experience; topics will include variables, data types, arithmetic operations and precedence, string operations, logical operations, loops, comments, operator input, and more.
#33520, Truax-Health Building, 11/9-12/14, Wednesday, 6-9 PM
In this course, students will learn how to use the simple but powerful Python programming language to solve everyday problems through the creation of computer programs that automate tedious and sometimes complex tasks.
#33540, Truax-Main Building, 10/5-11/2, Wednesday, 6-9 PM
Python is a widely used programming language for data analysis and reporting because the language emphasizes productivity and code readability. This class expands concepts that are part of an introductory Python course and emphasizes the creation of scripts to support data analysis procedures and the automation of tasks. Students will learn procedures that can be used to interact with remote (Server) and local databases, efficiently process multiple data files, create supporting data structures, and generate reports in the form of spreadsheets, charts, or maps. During the lectures students will learn class concepts through discussions and in-class exercises that will rely on code templates provided by the instructor to complete data analysis and automation tasks. As part of the class students will have an opportunity to improve their coding skills by practicing debugging, breaking problems into small tasks, and interacting with objects and packages created by other people.
#33539, Truax-Main Building, 11/09-12/14, Wednesday, 6-9 PM
WordPress.com provides free blogs and websites while WordPress.org provides software to self-host blogs and websites. This course will explore the features and benefits of both platforms. You will learn how to create engaging written and visual content on WordPress.com, as well as manage blogs with tools offered by the WordPress content management system. With WordPress.org,  you will apply advanced procedures for self-hosting blogging - including buying a domain, obtaining a web host and, installing WordPress.org software. You also will investigate the benefits of self-hosting by customizing sites through the use of plug-ins, themes, and custom site editing.
#33403, Online Live, 9/26-10/24, Monday, 6-9 PM
Explore more customization options for a self-hosted WordPress site to enhance appearance and increase traffic. Topics will include Child themes, basic CSS and PhP to modify themes, additional page templates, featured images, managing multiple contributors, making backups, maintaining both a blog and fixed content and additional content such as video, image galleries and calendars. The class will also discuss analytics and search optimization. You must have a functioning self-hosted WordPress site and experience navigating the dashboard and host's control panel.
#33502, Online Live, 11/7-12/5, Monday, 6-9 PM
Students will begin with basic principles of using HTML to display and format text and move on to adding images and links, making tables and frames, and creating forms, as well as style sheets (CSS), JavaScript, and multimedia effects.
#33519, Truax-Health Building, 10/5-11/2, Wednesday, 6-9 PM
Create a website strategy; learn differences between major website platforms; draft rough content for your website. Instructor-led lab assists students to create a home page, about page, and contact page. Using E-commerce pages will be discussed. Learn how to launch the website through Squarespace. Discuss website hosting alternatives that cost under $30 per year.
#33490, Online Live, 11/12-11/19, Saturday, 9 AM-12 PM
Professional Development Credentials
Earn a credential to boost your resume or start a new career.
Becoming an OnBase Certified System Administrator (OCSA) can open up new career opportunities for you. This course will train you to effectively use, maintain, administer, and configure business process automation in OnBase, an enterprise information platform for managing content, processes and cases. Once trained in OnBase, you will have the tools you need to work with organizations to help them use technology to improve their processes. This course is not intended for individuals who already work in a role supporting or interacting with OnBase or are looking to further certify or recertify.
Will be offered in future semesters.
OCSA Scholarships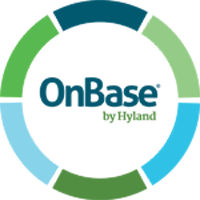 Naviant is offering several partial and full scholarships for the OnBase Certified System Administrator (OCSA) course. To be considered, submit your scholarship application by July 8, 2022.
If you have trouble accessing this document please reach out to rlahti@naviant.com
Website Development with WordPress Certificate
Designed for those entering or looking to advance in the field of web design. The skills learned are important in client-facing roles, performing website edits, resolving issues, building web-based applications and testing websites.
Website Development Courses
You do not need to pursue a certificate to take any of these courses, and you do not need to formally enter any program to earn this certificate. Successfully complete all five courses to earn this certificate and digital credential. Not all courses are available every semester.
Three Ways to Register for Noncredit Courses
1. Register by Phone
2. Express Registration
3. Log into MyMadisonCollege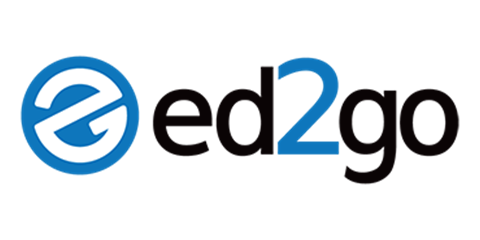 Online Courses
Check out these 100% online noncredit classes offered in partnership with ed2go.
Gain a solid working knowledge of the most powerful and widely used database programming language in the world. This Structured Query Language (SQL) series help you master the fundamentals of SQL and more advanced topics through hands-on practice and programming exercises. You will even learn several real-world applications for SQL.
Develop an understanding of programming using C# with vivid, real-life examples and plenty of hands-on practice. Almost every lesson throughout this series includes practical examples and assignments you can use to hone your C# programming skills. By the end of the series, you will be able to develop a professional-looking and interactive GUI.
More Ed2Go Online Courses
Explore in-demand industry certifications in Information Security, Cloud Computing and AWS or Networking.
Looking for a Career?
Put your creativity and planning skills to work in a fun, satisfying career!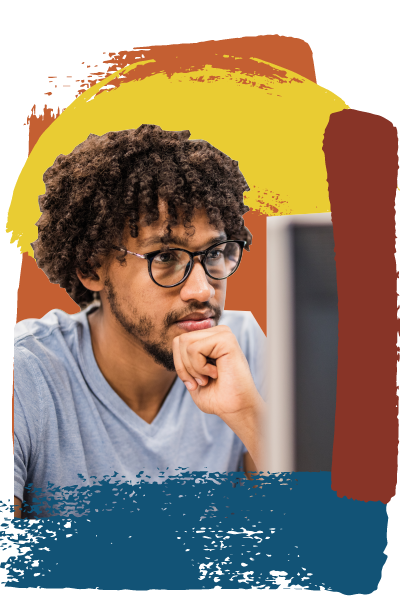 Web Design Certificate and Degree Programs
Advance your career FAST with an associate degree or certificate.
Take your IT skills up a notch when by learning to manage key functions of local and wide area information networks.
9 credits | Finish in 1-2 semesters
Most people use the internet to shop and chat – which requires carts and forums. What would we do without you?
6 credits | Finish in 1-2 semesters
Have a degree or significant experience in IT? This class will help you go for your VMWare Certified Professional certificate.
3 credits | Finish in 1-2 semesters
View More Information Technology Certificate and Degree Programs