Help create digital online content that engages web users looking for information.
Web developers and designers are needed in organizations of all sizes.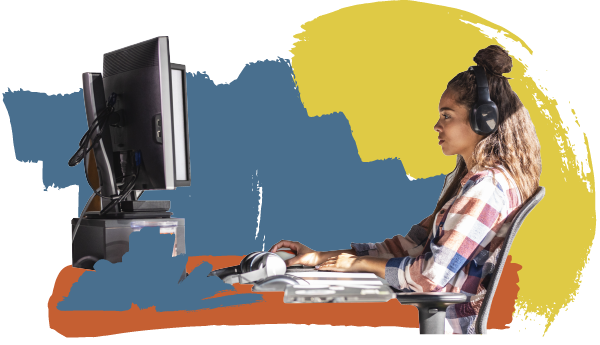 Noncredit Courses
Build your web development and design skills!
Dive into the principles and practices that will help you build websites that fulfill your strategic objectives while meeting the needs of your users - how to think about a website, not how to make one. We cover the big picture and decisions web designers make to create effective websites. Intermediate-level computer skills recommended.
#63508, Online Live, 2/1-2/15, Tuesday, 6-9 PM
Start your journey with WordPress here. WordPress.com provides free blogs and websites, while WordPress.org provides software to self-host blogs and websites. Explore the features and benefits of both platforms. Learn how to create engaging written and visual content on WordPress.com and manage blogs with tools offered by the WordPress content management system. With WordPress.org, you will apply advanced procedures for self-hosted blogging — including buying a domain, obtaining a web host and installing WordPress.org software. Intermediate computer skills recommended.
#63481, Online Live, 2/10-3/10, Thursday, 6-9 PM
Explore more customization options for a self-hosted WordPress site to enhance appearance and increase traffic. Topics will include Child themes, basic CSS and PhP to modify themes, additional page templates, featured images, managing multiple contributors, making backups, maintaining both a blog and fixed content and additional content such as video, image galleries and calendars. The class will also discuss analytics and search optimization. You must have a functioning self-hosted WordPress site and experience navigating the dashboard and host's control panel.
#63480, Online Live, 4/14-5/12, Thursday, 6-9 PM
This course is an introduction to Hypertext Markup Language (HTML5) and Cascading Style Sheets (CSS3), the languages giving structure and style to every website. Learn how to write HTML elements and CSS rule-sets, how to use them to build and style web pages, and where to find web-based resources for further learning. Topics include page building blocks, text elements, links, images, color, tables, forms, semantic layout, responsive design and accessibility. Finish the course with a final project of a 4-page basic website. Intermediate-level computer skills are recommended.
#63497, Online Live, 2/9-3/9, Wednesday, 6-9 PM
Today's web designers must be able to work with responsive HTML/CSS frameworks, and Bootstrap is the premier framework at the core of most WordPress themes. This course will prepare you to pursue w3schools.com Bootstrap certification. The certification test, however, is not part of the course or course fee. You're expected to have completed HTML/CSS Basics for Web Design or have 2 years of experience working with HTML & CSS.
#63490, Online Live, 3/23-4/20, Wednesday, 6-9 PM
Learn Java programming, even with no prior experience. Topics covered include variables, data types, arithmetic operations and precedence, string operations, logical operations, loops and more. Learn how to install JDK on Windows and design simple programs. Intermediate-level computer skills needed.
#63540, Truax-Main Building, 2/10-3/10, Thursday, 6-9 PM
Whether you're building a website for your employer or your own small business, this capstone course of the non-credit Basic Web Certificate will teach you how to develop one effectively. Key skills covered include site planning, file structure, navigation, look and feel, and interpreting client or company needs. Basic knowledge of web design, HTML, Dreamweaver and Adobe Photoshop is expected.
#63509, Online Live, 3/21-4/4, Monday, 6-9 PM
Become an SEO wizard! Increase your website traffic and online sales. Learn how to measure your progress and success, while planning a long-term SEO strategy. Topics include search engine indexing, keywords and code structures. Identify differences between sponsored and organic links. Learn to compare the cost-per-lead of SEO with other direct-marketing approaches. Some prior experience with HTML is recommended.
#63502, Online Live, 3/22-4/19, Tuesday, 6-9 PM
Use this powerful (and free!) digital analytics tool to learn about your customers and other website visitors. Topics covered include tracking multiple websites, exploring who your visitors are and how they find and leave your site, and identifying the most-visited pages.
#63479, Online Live, 2/15-3/8, Tuesday, 6-9 PM
Three Ways to Register for Noncredit Courses
1. Register by Phone
2. Express Registration
3. Log into MyMadisonCollege
Professional Development Course
Website Development with WordPress Certificate
Designed for those entering or looking to advance in the field of web design. The skills learned are important in client-facing roles, performing website edits, resolving issues, building web-based applications and testing websites.
Website Development Courses
Web Design Intro
WordPress Intermediate
HTML and CSS Basics
Java Programming: Intro
Website Project Development
Looking for a Career?
Put your creativity and planning skills to work in a fun, satisfying career!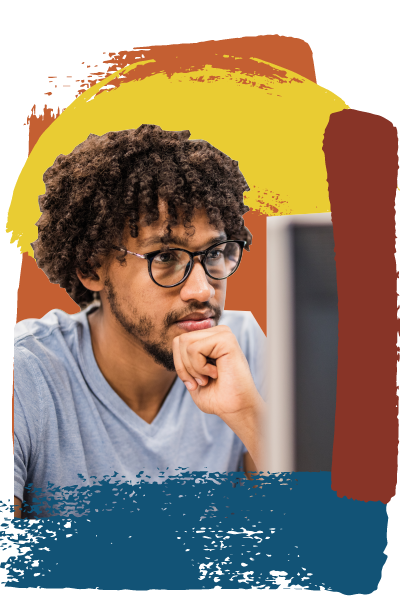 Web Design Certificate and Degree Programs
Advance your career FAST with an associate degree or certificate.
Create and develop user-friendly web pages and interactive content in our two-year Web and Digital Media Design associate degree program. You'll learn coding, web design, graphics, animation and interface design as you build your portfolio.
68 credits | Finish in 2 years
Give your visual communication or graphic design degree an extra boost with our certificate in Web and Interactive Design. Gain knowledge and experience in a full range of web design topics, from planning and UX through interface design and implementation.
20 credits | Finish in 1-2 semesters