Everybody loves a great story. Learn to put words and images together to tell yours. Then sit back and watch your career grow.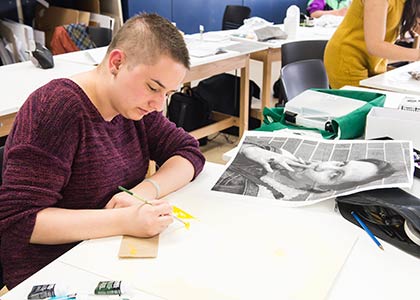 In UW Transfers
With over 50+ transfer partners, save time and money when you start at Madison College.
Program Number: 908013CERT
Area of Study:
Arts, Design and Humanities
Delivery Method:
Some Online / Some In Person
Estimated Time to Complete:
15 Credits | Finish training in 1-2 semesters
Estimated Tuition
$2,709.61
$2,450.30 Tuition
$259.31 Materials/Supplemental Costs
$0.00 Other Costs
Your first step is to apply to Madison College. It's easy and free to apply, so get started today!