Gain an understanding of the experiences of people of color in the United States – and broaden your knowledge of the forces that shape our society.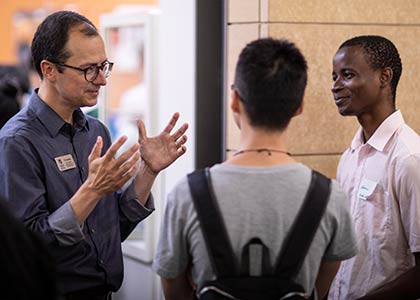 In UW Transfers
With over 50+ transfer partners, save time and money when you start at Madison College.
Program Number: 908091CERT
Area of Study:
Law, Protective and Human Services
Delivery Method:
100% In Person
100% Online
Some Online / Some In Person
Estimated Time to Complete:
12 Credits | Finish training in 1-2 semesters
Estimated Tuition
$2,481.96
$2,266.80 Tuition
$215.16 Materials/Supplemental Costs
$0.00 Other Costs
Your first step is to apply to Madison College. It's easy and free to apply, so get started today!
Contact the School of Arts, Humanities and Social Sciences
Madison Truax Campus
Main Building, C2433
1701 Wright Street
Madison, Wisconsin 53704
Hours
In-Person Service Hours
Monday – Thursday: 8 am - 4:30 pm
Virtual Service Hours