Be able to leap buildings in a single bound … or at least fix them. Facilities maintenance techs keep things running.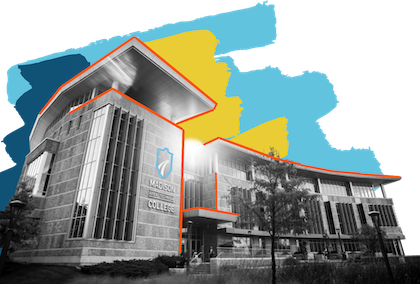 Flexible Learning Options
Online & In-Person
Live out of state? Attend online classes with no out-of-state tuition.
Job Placement
92% job placement within six months of graduation.
Work Local
95% of our recent graduates work in Wisconsin.
Facilities Maintenance Technician Apprenticeship
Program Number: 504811
Your Degree:
Apprenticeship
Area of Study:
Construction, Manufacturing and Maintenance
Delivery Method:
Some Online/Some In Person
Estimated Time to Complete:
22 Credits | Finish paid training and class time in 2 years
Estimated Program Cost
$4,338.04
Your first step is to apply to Madison College. It's easy and free to apply, so get started today!
Contact the School of Engineering, Science, and Mathematics
Madison Truax Campus
Main Building, C2433
1701 Wright Street
Madison, Wisconsin 53704
Hours
Monday – Thursday: 8 am - 4:30 pm

Friday: 8 am - 4:30 pm (Phone and email only.)