Starting from scratch? This degree will give you a great base in everything you'll need as an analyst or programmer.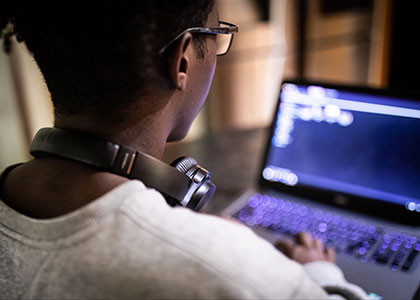 Ready to Learn More?
If you'd like to learn more about the IT-Web Software Developer program, we'd love to talk with you.
We're here to answer any questions and guide you through our application process step-by-step.
Send us your contact information, and we'll help you get started right away!
IT-Web Software Developer
Program Number: 101524
Your Degree:
Associate Degree
Area of Study:
Information Technology
Delivery Method:
100% In Person
100% Online
Some Online/Some In Person
Estimated Time to Complete:
60 Credits | Finish degree in 2 years
Estimated Tuition
$9,807.31
$8,772.00 Tuition
$1,035.31 Materials/Supplemental Costs
$0.00 Other Costs
Your first step is to apply to Madison College. It's easy and free to apply, so get started today!
Contact the School of Technologies and Trades
Hours
Monday - Thursday: 8:00 am - 4:30 pm
Friday: 8:00 am - 4:30 pm  phone or email only