Explore the hospitality field while keeping your day job! This is a part-time program, so it offers plenty of flexibility.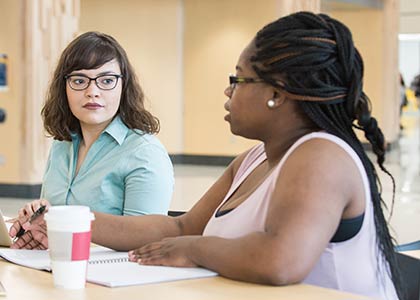 Student Satisfaction
99% of our recent graduates report they are satisfied with their Madison College education.
Job Placement
92% job placement within six months of graduation.
Program Number: 301091
Your Degree:
Technical Diploma
Area of Study:
Culinary, Hospitality and Fitness
Delivery Method:
100% Online
Some Online / Some In Person
Estimated Time to Complete:
12 Credits | Finish training in as little as 1 year (programs vary)
Estimated Tuition
$1,873.20
$1,692.00 Tuition
$181.20 Materials/Supplemental Costs
$0.00 Other Costs
Program Overview

The three courses in the Hospitality Assistant technical diploma at Madison College are designed for those interested in exploring career and education opportunities in the leisure service industry.   You will hone your skills in customer service and communication, learn about industry trends, and develop your writing skills while honing in on critical reading and thinking skills through the analysis of various written assessments.

The hospitality and tourism field is the fastest growing industry globally and the second largest industry in Wisconsin. One out of every 10 workers in Wisconsin is employed in the hospitality and tourism industry. 

Program Details    

Students in the Hospitality Assistant program attend part-time.

Careers

Earning your technical diploma in the Hospitality Assistant Program at Madison College prepares you for valuable work as a:

Curriculum and Experience

Prospective program students, the information below reflects the basic requirements for students admitted for the 2022-2023 academic year. To learn more about Madison College, visit us.

Current and newly admitted program students, go directly to your Degree Progress Report to view:

Progress toward your specific requirements
Alternative (in lieu of) courses to meet specific requirements

If you have questions after reviewing your degree progress report (advisement report), please see Advising Services.

Admission

To Apply

Earning a degree is a great way to advance your career development opportunities, so apply today!

International students who wish to apply for, maintain, or transfer their F-1 student visa status to Madison College are required to complete the International Admission Process.

Note: It is recommended to only apply for a semester that has already started if you are currently enrolled in classes or you have verified that classes are still available for that semester.

Summer 2022 Application Dates

Application open
Application completion deadline is July 15, 2022

Fall 2022 Application Dates

Application open
Application completion deadline is November 15, 2022

Spring 2023 Application Dates

Application open
Application completion deadline is April 15, 2023

1. Admission Application

The online application allows you to save your work as you complete it and ensures fast, secure delivery to our office.

2. Education Completion
Graduation from high school, completion of GED/HSED/GED02, or completion of an associate degree or higher is required; submit official transcripts for one of the following:

High school or charter school transcript (current high school seniors may submit an in-progress transcript) or GED02 transcript
GED/HSED score report
College transcript showing an associate degree or higher

3. Residency Requirement
Based on historical trends at Madison College a waitlist is not expected to form for these programs. Therefore all applicants, regardless of residency status, are eligible for application review.

Learn more about residency determination and program availability.

Additional Notes

Course prerequisites differ from admission requirements; admission into a program does not guarantee eligibility to enroll in courses or success in the program. Refer to program curriculum for details.

After Acceptance

Once you are admitted into your program, review the Start of Semester Checklist to prepare for your first day of classes at Madison College. 

Questions?

Contact the Enrollment Center at EnrollmentServices@madisoncollege.edu or 608.246.6210.
Your first step is to apply to Madison College. It's easy and free to apply, so get started today!
Contact the School of Business and Applied Arts
Hours
Summer Service Hours
Monday – Wednesday: 9 am - 3 pm In-Person, 8 am - 4 pm Virtual
Thursday: 8 am - 4 pm Virtual Only
Friday: 8 am - 12 pm Virtual Only