Technology... communications... software. Working in an office requires so many skills. Learn them in as little as a year.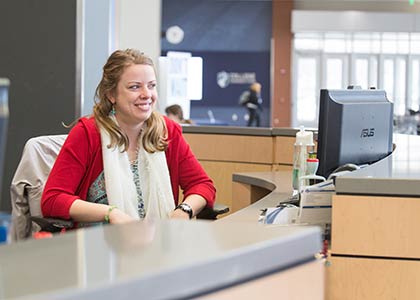 Ready to learn more?
If you'd like to learn more about the Office Assistant program, we'd love to talk with you. We're here to answer any questions and guide you through our application process step-by-step. Send us your contact information, and we'll help you get started right away!
Program Number: 311061
Your Degree:
Technical Diploma
Delivery Method:
100% Online
Some Online/Some In Person
Estimated Time to Complete:
32 Credits | Finish diploma in 1 year
Estimated Tuition
$5,218.95
$4,590.40 Tuition
$628.55 Materials/Supplemental Costs
$0.00 Other Costs
Your first step is to apply to Madison College. It's easy and free to apply, so get started today!
Contact the School of Business and Applied Arts