How many ways are there to join metal to metal with heat and more metal? A lot. We'll teach you all of them.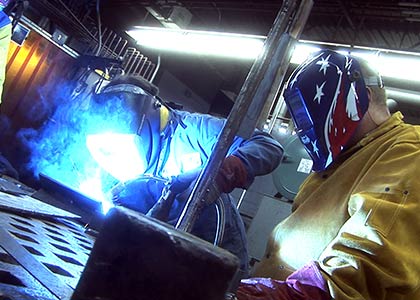 Recent Graduates
There are 23 recent graduates of this Madison College program.
Employed
94% of our recent graduates got a job in the industry.
Student Satisfaction
99% of our recent graduates report they are satisfied with their Madison College education.
Program Number: 314421
Your Degree:
Technical Diploma
Area of Study:
Construction, Manufacturing and Maintenance
Estimated Time to Complete:
29 Credits | Finish diploma in 1 year
Estimated Tuition
$5,595.03
$4,160.05 Tuition
$1,434.98 Materials/Supplemental Costs
$0.00 Other Costs
Your first step is to apply to Madison College. It's easy and free to apply, so get started today!
Contact the School of Technologies and Trades
Hours
Monday - Thursday: 8:00 am - 4:30 pm
Friday: 8:00 am - 4:30 pm  phone or email only