A degree in helping people have fun? Sign us up! Choose an Activity/Fitness or Outdoor Education track and get hopping.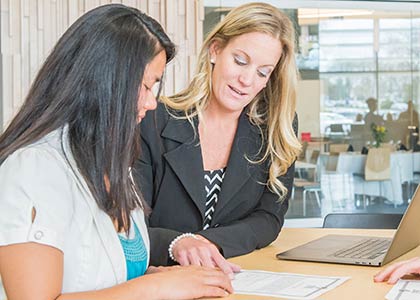 Student Satisfaction
99% of our recent graduates report they are satisfied with their Madison College education.
Outdoors and in our state of the art facility.
Learn to work with clients where they are at - virtually or in-person!
Fitness and Recreation Management
Program Number: 101094
Your Degree:
Associate Degree
Area of Study:
Culinary, Hospitality and Fitness
Delivery Method:
Some Online/Some In Person
Estimated Time to Complete:
57 Credits | Finish degree in 2 years
Estimated Tuition
$9,172.36
$8,176.65 Tuition
$995.71 Materials/Supplemental Costs
$0.00 Other Costs
Your first step is to apply to Madison College. It's easy and free to apply, so get started today!
Contact the School of Business and Applied Arts