When it's too hot or too cold, you make it just right. And when it's 100 degrees and the AC goes out, you'll be a hero for real.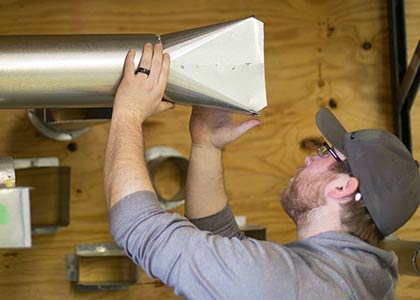 Air Conditioning, Heating, & Refrigeration Technology (HVAC)
Program Number: 106011
Your Degree:
Associate Degree
Area of Study:
Construction, Manufacturing and Maintenance
Delivery Method:
Some Online / Some In Person
Estimated Time to Complete:
63 Credits | Finish in 2 years (full-time attendance)
Estimated Tuition
$13,218.03
$8,883.00 Tuition
$4,335.03 Materials/Supplemental Costs
$0.00 Other Costs
Your first step is to apply to Madison College. It's easy and free to apply, so get started today!