The road to a bachelor's (and beyond) starts here – do your pre-reqs in a rigorous-yet-supported environment.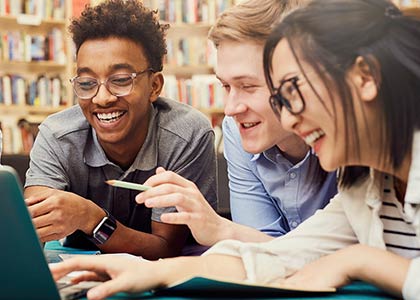 In UW Transfers
With over 50+ transfer partners, save time and money when you start at Madison College.
40% cheaper tuition compared to UW-Madison
Save more than $3,000 a year in tuition and fees compared to UW-Madison
More than 1,400 liberal arts transfer students transfer to a 4-year college every year
Liberal Arts Transfer - Social Sciences
Program Number: 208001
Your Degree:
Associate Degree
Area of Study:
Education and Social Sciences
Delivery Method:
100% In Person
100% Online
Some Online / Some In Person
Estimated Time to Complete:
60 Credits | Finish in 2 years (full-time attendance)
Estimated Tuition
$12,481.80
$11,334.00 Tuition
$1,147.80 Materials/Supplemental Costs
$0.00 Other Costs
Your first step is to apply to Madison College. It's easy and free to apply, so get started today!