From ABCs to 1,2,3s. Be the spark that ignites their love of learning.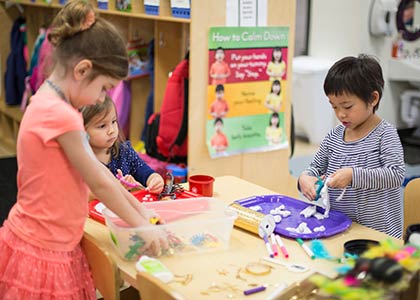 Employed
100% of our recent graduates got a job in the industry.
Wisconsin Preschool Credential
Our courses count toward Registry levels
Student Satisfaction
100% of our recent graduates report they are satisfied with their Madison College education.
Early Childhood Education Preschool
Program Number: 303077
Your Degree:
Technical Diploma
Area of Study:
Education and Social Sciences
Delivery Method:
100% In Person
Some Online/Some In Person
Estimated Time to Complete:
21 Credits | Finish diploma in 1 year
Estimated Tuition
$3,183.70
$2,631.60 Tuition
$296.10 Materials/Supplemental Costs
$256.00 Other Costs
Your first step is to apply to Madison College. It's easy and free to apply, so get started today!